This article was originally posted on Gamin' Girl
Fanatecs Porsche 911 Carrera wheel impresses by first eyesight and gleams of potential. Even the packaging is beautifully pretentious by itself.
When unpacking the steering wheel you will quickly notice the quality of the wheel, the hard rubber that covers the most of wheel to satisfy and spare your hands and fingers when using it for hours on end. Granted, it's not like in a real car, but it's getting close. The enclosed shifter, or transmission if you like, also have a feel of great quality, and when trying it out quickly it didn't feel all that good. To be frank, I think I had high standards because I was taking my driver's license when the wheel arrived, and I was very well aware of transmissions changes, the feeling of shifting gear.
The setup
Onto assembling the parts – the shifter needs to be attached to the steering wheel and this was by far the worst thing about the wheel. To assemble this I had to use a lot of pressure to jam the two metal sticks through the steering wheel and the box with the shifter – in the appropriate gaps of course. This took a while, and I will never disassemble this part due to this problem. The rest was a piece of cake and straightforward as it should be – parts who shouldn't be put together, simply does not fit.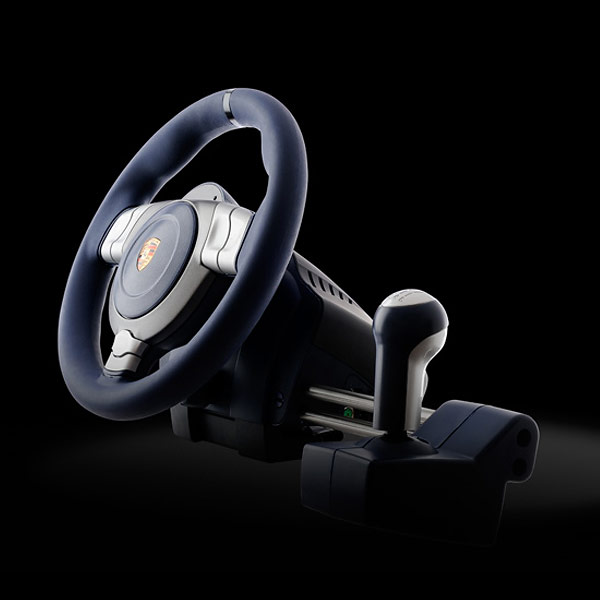 The enclosed pedals does not feel as smooth and sturdy but more like plastic, that can withstand most pressure a normal human being could provide. But what's good about the pedals is there is three pedals, which means there's an actual clutch.
I'm going to use this set more on my Ps3 than on PC, as I am console gamer by miles – but I do have a few games on Steam (I got caught by the Christmas sale last year). I got one small issue with the wheel when it comes to use on PC. If I haven't used it for a while I will forget that I have to – and how to – turn on console compatibility mode. It's easy to do, takes a few seconds by pressing two buttons down simultaneously for a time of three seconds. If you don't turn this on, the wheel won't work with your games – for instance Gran Turismo 5 will not react on the pedals.
Flawless mode?
The last problem with the wheel is space and set up. You'll need either a real stand for the wheel, a homemade one or just a heavy table with the right height and place according to your console/PC and TV/monitor. Also you have to find a space to store the wheel when you aren't using it – luckily for me it fits right into my room divider.
It seems like Gran Turismo 5 was made for this wheel – both menu navigating and response on the track. The force feedback from the wheel is strangely responsive and strong. It caught me by surprise the first time I was spinning with the car that I just let go of the wheel.
Connecting the device isn't really a hassle, unless you've been living under a rock for the last 30 years or so. It's about rational thought on what should be connected to what, and which plug fits into what. The cords feels relatively fine in length, apart from the USB one you need to plug into the console or PC. One thing is the PC, more often than not you are sitting right beside it anyway, but it's different for the consoles in most homes. I have mine around 3 meters from where I usually sit.
It's all in the feels
The force feedback combined with the feeling of the steering wheel is a really great feeling, and the game does respond respectively to what I do with my hands – but I quickly decided to discard the shifter – it is by all means fine and works, but it made me do human errors – forgetting to shifting down after I had crashed, switching into the wrong gear and so on.
The wheel is fitted with a what I would call a "racing shifter", two pedal-like plates behind the wheel. With a quick swift of your fingers, without the hassle of moving your hands away from the wheel, you can shift gears. Yeah, definitely the preferred one. Wished I had the money to fit something like this into my own car.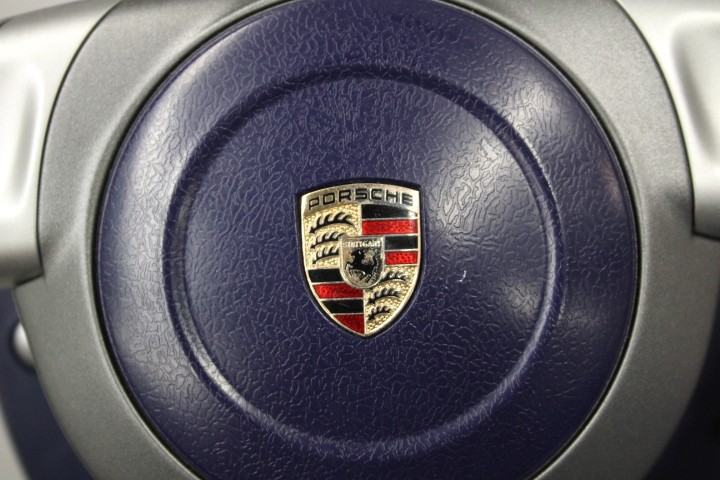 It's a good deal for the money, if you are into racing games, and you want more out of it. It won't be as easy to break as the cheap knock offs you may have seen in retail stores. This quality are simply not sold in common game-related retail stores. It's either online, or in a speciality shop – Fanatec's wheels and other stuff – are bought directly from their own website.
So to the important part – price?
This wheel is their most inexpensive model, which most people would think it's a lot of money for a simple gimmick. Fanatec's products is high quality for the high maintenance gamer, and the price is reflected in that. This brand is most definitely for the enthusiast.